News Release: Telluride Fire Protection District Chief named Fire Chief of the Year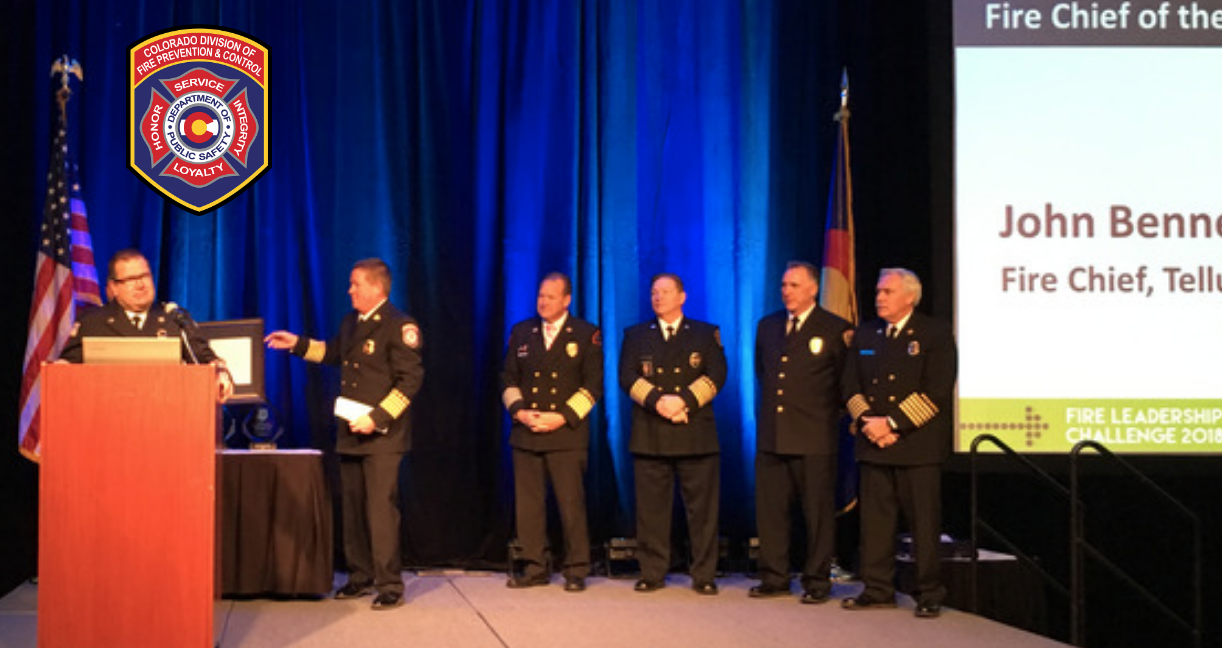 Contact: Caley Fisher | 720.391.1565 | caley.fisher@state.co.us

Denver, CO—The George Mazzotti Colorado Fire Chief of the Year Award honors an individual's positive contributions to leadership, innovation, professional development, integrity, service to the public and contributions to the Colorado Fire Service. The 2018 George Mazotti Colorado Fire Chief of the Year has been awarded to Chief John Bennett of the Telluride Fire Protection District (TFPD).

Chief Bennett has been the driving force to assemble and keep the TFPD team moving forward and serves as a prime example of how an almost all-volunteer department can professionally serve their community. Under Chief Bennett's leadership, the TFPD has developed a structure that encourages the volunteer to make sacrifice and commitment to keep themselves and their citizens safe.

The TFPD volunteers are all certified firefighters and hazardous materials responders through the State of Colorado Firefighter Certification Program. This has largely been driven by Chief Bennett who first served as the training officer and continues to push this agenda as the Fire Chief.  

The training program is robust and Chief Bennett seeks training opportunities to keep his personnel's skills sharp and finely tuned. In an area where it is tough to make a living and volunteerism is declining, the TFPD has a long wait list of individuals seeking to become a member of this proud and professional organization. The pride and enthusiasm that has been instilled in this organization are largely due to its leadership and specifically that of Chief Bennett.