News Release: State Fire Agency Signs Call When Needed Agreement with Airstrike Firefighters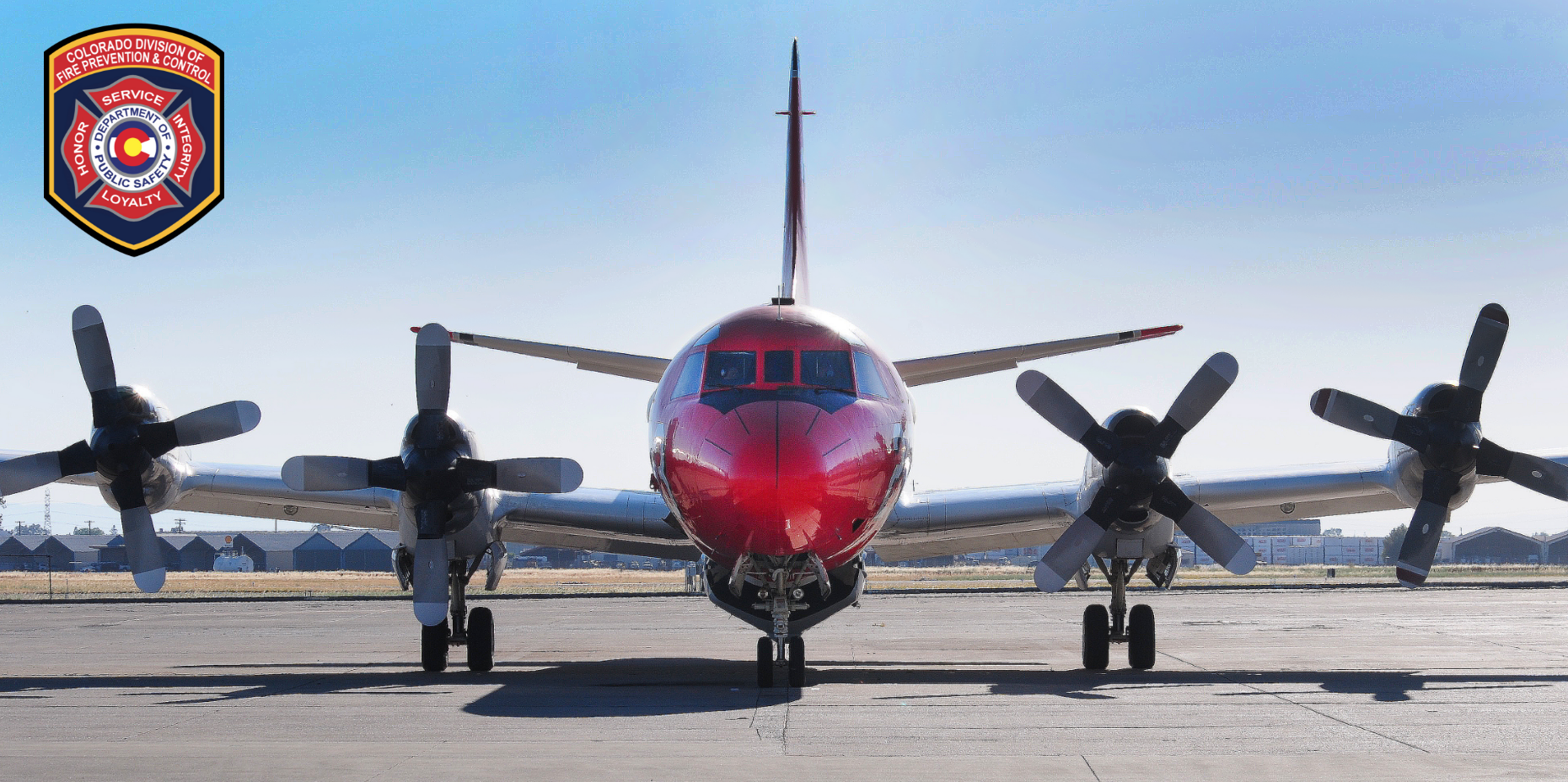 State Fire Agency Signs Call When Needed Agreement with Airstrike Firefighters
Contact: DFPC Public Information Officer | Caley Fisher | 720-391-1565 

Denver, CO- The Colorado Division of Fire Prevention and Control (DFPC) has signed a call when needed agreement with Airstrike Firefighters to provide large airtanker services for wildland fire suppression.  The agreement will allow the State of Colorado to access Airstrike's P-3firefighting airtankers to help combat wildfire in the State.  By signing this agreement, DFPC has ensured that additional suppression resources could be available during times when there is an opportunity to do so.

"This new agreement ensures that we could have the appropriate suppression resources available to protect the citizens of the State of Colorado for years to come," said Vince Welbaum, DFPC Aviation Unit Chief. "The P-3 Orion is a proven aerial asset that can operate efficiently in our high-altitude and high-temperature conditions."

DFPC considers the P-3 the closest thing to a purpose-built airtanker for aerial firefighting available in the industry today.  

"The design of the aircraft including four engine turbo-prop, ability to safely fly low and slow, carry full loads of retardant and ample fuel are distinct features that the State of Colorado requires to be effective for wildland firefighting," said Welbaum. "We are excited to include the Airstrike P-3 in our arsenal of resources when large dangerous wildfires threaten life and property in the State."

Scott Schorzman, Vice President of Airstrike Firefighters is quoted as saying "We are excited about our new partnership with the State of Colorado. Our P-3's are proven performers in Colorado's challenging environment and we are committed to responding to the State's needs quickly and efficiently.  In addition, as more P-3 firefighting airtankers come online we will make them available to the State of Colorado as they need them.  This is the first step in forging a long-term partnership with the goal of providing capable, efficient and cost-effective aerial firefighting resources that will save property and lives in the State".

Airstrike is a Sacramento, CA-based company with 25 employees that are refurbishing a fleet of seven P-3 firefighting airtankers for use on State and Federal contracts.