Helitack Successful Search and Rescue Mission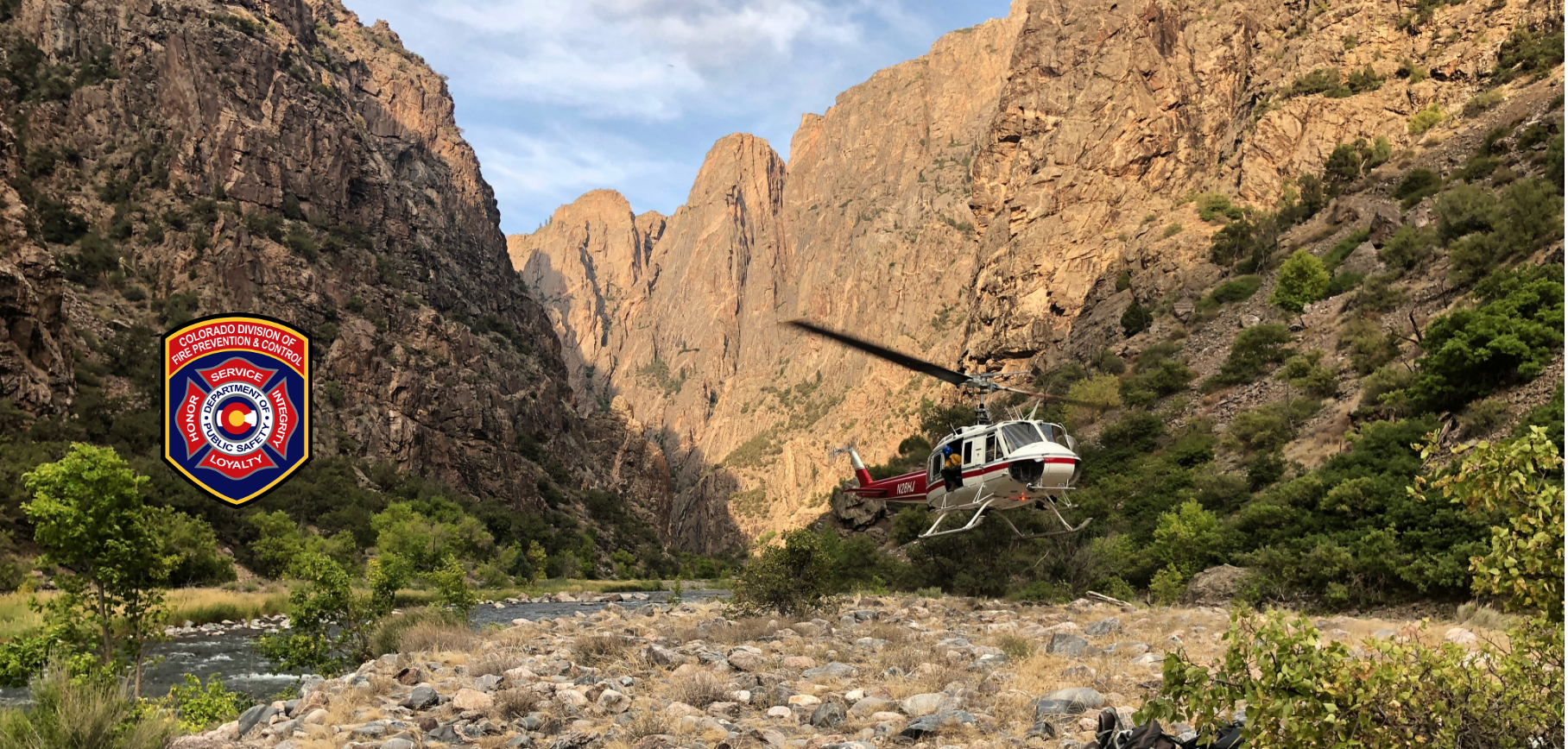 On July 26, 2018, Colorado Division of Fire Prevention and Control (DFPC)  Montrose fire helicopter manager received a request from the Black Canyon of the Gunnison National Park to perform a search and rescue mission for two lost hikers.

Fortunately, the hikers had filed their park permit with National Park Service (NPS) personnel, which triggered park employees to begin searching when the hikers were overdue. Information gathered by NPS was relayed to the DFPC Montrose Helitack crew while inflight from Montrose. Little was known other than there were two young adult males who started hiking down the Warner Point Trail on Tuesday, July 24, and were overdue to return. Warner Point has a rough elevation of 8,300 feet and drops nearly 2,700 feet to the river bottom.

The crew's plan was to search the trail by working down-canyon and looking for people stuck on cliffs and ridges in the rugged Black Canyon National Park. After about 15 minutes of searching, crewmember Jerek Bickford spotted two individuals on the river bottom. After the helicopter performed a low-level pass, one of the individuals tried to signal the aircraft. The pilot flew upriver, executed a 180-degree turn in the tight canyon, and found a suitable site to land and set down.

The aircrew of 5 exited the aircraft and met up with an NPS employee, who had just arrived after hiking for hours in search of the two hikers. Upon reaching the hikers, two EMTs assessed the individuals and found them to be in good health. After airlifting the two individuals out of the canyon, DFPC's helicopter landed at the park entrance, transferred care over to a Montrose fire ambulance, and returned home.
For more information, contact DFPC Public Information Officer: 720-391-1565, caley.fisher@state.co.us