Colorado State Lead Fire Agency Selects Bode Aviation As Prime Contractor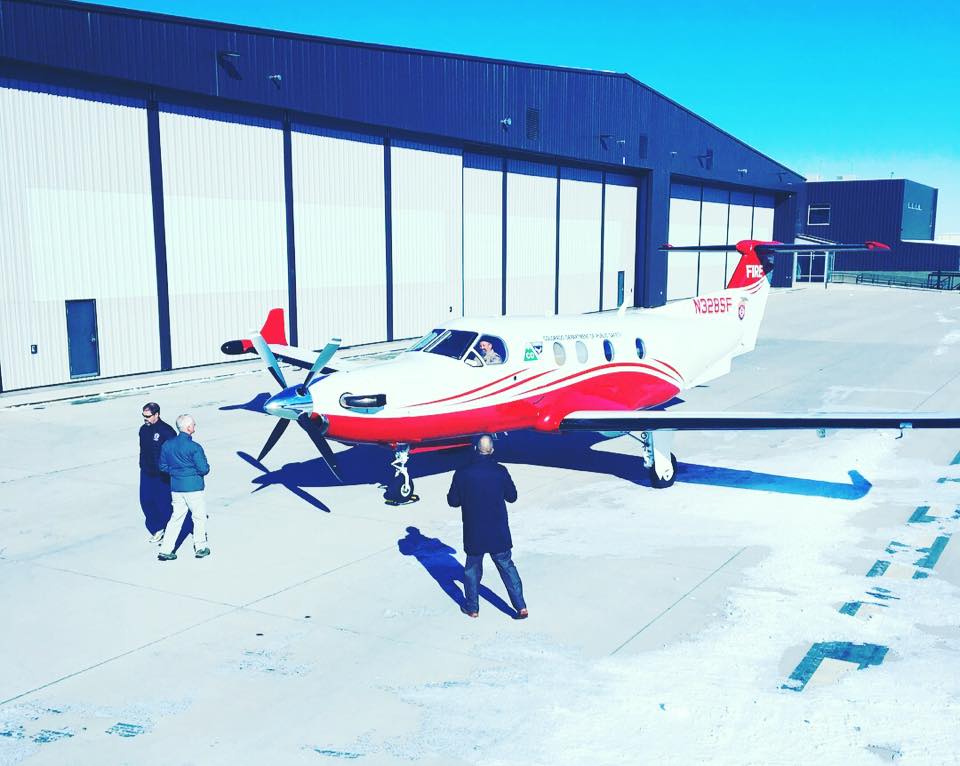 FOR IMMEDIATE RELEASE
Contact: Public Information Officer, Caley Fisher | caley.fisher@state.co.us | 720-391-1565
---
Bode Aviation was recently selected as the prime contractor for the Colorado Division of Fire Prevention and Controls Multi-Mission Aircraft program. 
"Bode Aviation has proved themselves to be an exceptional aviation service, providing quality safety and security to their customers," said DFPC Director Mike Morgan. "We are confident that Bode will continue to successfully support our mission."
Colorado's Multi-Mission Aircraft (MMA) program is comprised of two Pilatus PC-12 airplanes outfitted with state-of-the-art infrared (IR) and color sensors (EO). The PC-12 is a high-performance turbo-prop aircraft that can cruise and work safely at altitudes above 20,000 feet. Based out of Centennial, CO the PC-12 can take off and be over a wildland fire almost anywhere in Colorado in less than an hour. The primary mission of the program is detection in addition to providing near real-time information to ground forces during initial attack on wildfires. In 2017, 99 new fires were detected, 55 of which were previously unreported fires in the State of Colorado.
"Incident Commanders can order these aircraft to detect and recon wildland fires and aid them in making sound tactical decisions, improving the safety and efficiency of the response," said Director Morgan. 
Bode Aviation, Inc. is honored to have been selected as the Prime contractor for the Colorado Multi-Mission Aircraft program.  Bode is a Veteran-owned small business and has been providing operations and maintenance as a subcontractor to Sierra Nevada Corporation on this program since 2014 at its Centennial location.  They provide a full complement of aviation services to include aircraft maintenance, aircraft modification engineering and implementation, commercial charter and flight training. As a specialty area, Bode supports the United States Forest Service (USFS) and Bureau of Land Management (BLM) in Aerial Firefighting activities and also fire ISR services to the State of Colorado. 
Bode is equally honored to be leading a "Best in Class" team of industry leaders either based in Colorado or with significant business activities here.  Sierra Nevada Corporation will provide its world-class integration efforts to the team and Churchill Navigation, based out of Boulder, will provide an augmented reality mission system to enhance current capabilities.  Finally, rounding out the team, Intterra Group, based in Castle Rock, will work to incorporate new capabilities into their existing Co-WIMS system, used for managing wildfire related mapping products.
As the prime contractor for this 5-year contract, the Bode team looks forward to working with State personnel to ensure aerial wildland fire prevention efforts continue to lead the nation.  Colorado has led the Nation in using technology for early detection of fires and other innovative airborne solutions for wildland firefighting.  By leveraging the teams experience and advances in technology, we look forward to continuing unprecedented support to the State of Colorado and keeping it at the forefront of innovative Aerial Firefighting solutions.