DFPC Fire Management Zones (pdf download)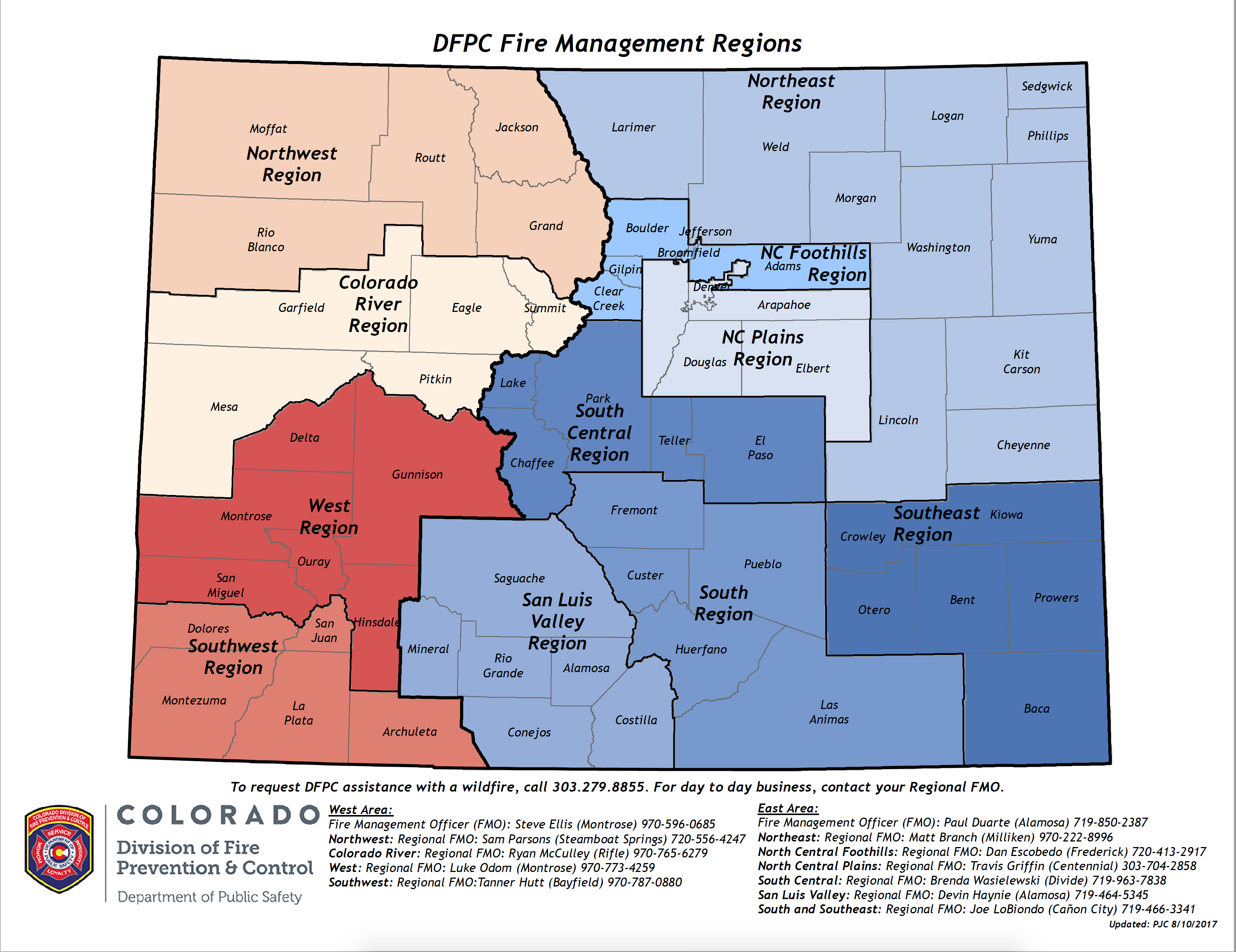 (Download the map by clicking on the title, photo below)
The DFPC Fire Management Zones are based on the State All-Hazard Regions, with certain exceptions. 
The Division currently has an authorized strength of 10 Regional Fire Management Officers (FMO) to cover the State's 11 All-Hazard Regions, 
with 2 Area FMO positions serving in supervisory and backfill roles. 
Area Fire Management Officers
In order to provide for the supervision and management of the Regional FMOs, to reduce span of control and increase the depth of available personnel to provide state level response and support of incidents, the state was divided into East and West, roughly along the Continental Divide. 
Regional Fire Management Officers (FMO) Contact Information
North Central Foothills Region FMO: 

Dan Escobedo, 

720-413-2917
2018 Wildfire Funding Notification and Request