Director
Michael C. Morgan
Mike Morgan is a Colorado native, born in Grand Junction and growing up on their family ranch he has spent most of his life in Garfield County. He began his fire service career in 1986 and has spent 30 years serving his community and the Colorado fire service.  Mike oversaw Colorado River Fire Rescue, a full-service fire department with over 100 career and volunteer members. Mike served for over 10 years on the Colorado State Fire Chiefs' Board of Directors (including two terms as President), has participated in several projects with the International Association of Fire Chief's, and has a long history of championing fire service-related issues. His work includes the ongoing collaborative efforts to unify Colorado's fire service and to promote local community interests directed towards the mission of "saving lives and property". Mike is a recipient of the coveted John M. Buckman III Leadership Award, presented by the International Association of Fire Chief's. Mike has worked with the Division of Fire Prevention and Control, which in his opinion is the "focal point" for Colorado's fire prevention and suppression efforts, to find new and innovative ways to serve its customers. When asked what his desire is for his new position, Mike stated "to represent all of Colorado's fire service, large and small, and to unify our voice to protect the residents, visitors, and responders of our great state". Mike and his wife Sabrina have been together for over 30 years and have three children; David (31), Cole (17), and Caitlin (16) and three grandchildren; Darrien, Reed, and Avery.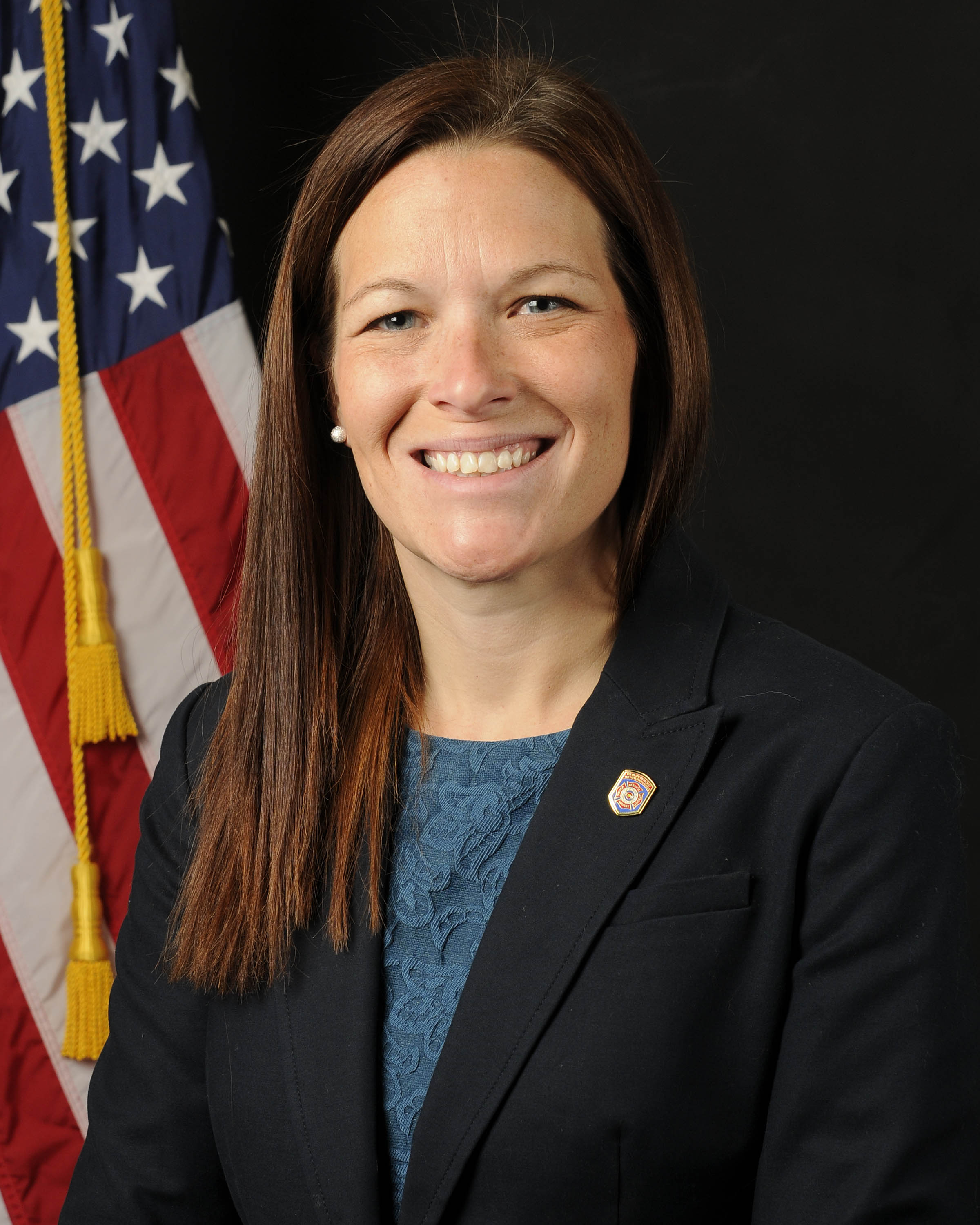 Chief of Staff, Melissa Lineberger
Melissa Lineberger started with the Colorado Division of Fire Prevention and Control as a policy analyst in 2013. In this role, she worked with diverse stakeholder groups to promulgate new rules and draft new contracts and other legal documents. She is a licensed Colorado attorney who graduated cum laude from Lewis and Clark Law School in May 2012, where she studied contract law and alternative dispute resolution. During law school, she volunteered with OPAL (Organizing People/Activating Leaders), a community organizing group, to reform housing policy in Oregon. She also worked at Dolan Griggs, an employment law firm, where she gained extensive experience researching and drafting legal documents. Before her appointment as the permanent Director of the Center of Excellence for Advanced Technology Aerial Firefighting, she worked as the Interim Director of the Center. In this role, she was tasked with organizing diverse stakeholders into a steering committee to help guide the stand-up process. She worked with those stakeholders to craft the Center's mission and vision statements, organizational chart, and process flowchart. She is excited for the opportunity to help the Center make a meaningful difference in the firefighting community.
---
Section Chief, Professional Qualifications and Training, Michael Scott
Section Chief Scotts' fire service career started at an early age as a junior Emergency Service Explorer, he worked his way up through the ranks as a Firefighter EMT, EMT Intermediate, and Paramedic. Raised in Oklahoma, he became a Firefighter/Paramedic Supervisor for a rural county service for several years and worked as the leader for youth programs throughout the state. After moving to Colorado, he had the opportunity to work for Denver Paramedics as a Field Training Officer for the City and County of Denver and worked in the education department teaching Paramedics Basics and Advanced Techniques. He continued to advance his fire service career at Foothills Fire Protection District and Pleasant View Fire Protection District while living on the front range. He served as an EMS Educator at Red Rocks Community College for several years and then went on to become the Chief of EMS and Training for Crested Butte Fire Protection District; he currently serves as Division Chief for Colorado River Fire Rescue.
Working in the fire service for 20 years, Chief Scott embraces EMS and Fire education and strives for exceptional trainings. Michael has been in the Fire and EMS community for more than 20 years continually advancing his career and education. Michael has received several awards throughout his career and has a Bachelor's Degree in Fire Science and a Master's Degree in Emergency Management.  
Director of Center of Excellence, Ben Miller
Ben spent the first part of his career with 15 years of service at the Mesa County Sheriff's Office (MCSO). Ben was the founder and program director of the first operational unmanned aerial system (UAS) program for a non-federal public safety agency in the United States. The MCSO UAS program has been featured in prestigious print media—such as National Geographic, Time, and Smithsonian Air & Space—and has been covered by numerous news organizations around the world, including Fox News, CNN, MSNBC, NPR, The New York Times, and The Washington Post. Throughout the industry, Ben is regarded as a thought leader on the applications of small unmanned aircraft in public safety. His perspective has been shared in presentations across the United States and Canada, including testimony to the United States Senate Judiciary Committee, as well as to other members of Congress at both the state and national levels. His expertise has been sought by prestigious organizations—such as the National Aeronautics and Space Administration, the Federal Bureau of Investigation, the United States Secret Service, the United States Department of Justice, and the Federal Aviation Administration's NextGen Institute—and numerous other entities in the unmanned aircraft space, including academia and industry.
Beyond unmanned aircraft, Ben spent the latter part of his public safety career researching, testing, and evaluating public-safety-related technologies that increase safety and efficiency for first responders. Having managed the adoption of numerous new technologies and processes, Ben is excited for the opportunity to lead a first-class team and create the space they need to do big things. Ben—raised in Fruita, Colorado—is a Western Slope native and resides in Grand Junction with his wife of 17 years and their 14-year-old twins.
Section Chief, Wildland Management, Vaughn Jones  
Vaughn Jones has served as the Chief of the Wildland Fire Management Section since May of 2015, and was the Branch Chief of Operations for 3 years prior to this appointment. Before transferring to DFPC, Vaughn was the Northeast Area FMO with the Colorado State Forest Service for 8 years and an Assistant District Forester with the CSFS Golden District for 6 years.  Prior to going to work for the State, Vaughn held forestry, range, and wildfire positions with the US Forest Service on the White River National Forest and Pawnee National Grassland. Vaughn holds a B.S Degree in Natural Resource Management (1993) and a Master's Degree in Ecology (1997), both from Colorado State University in Fort Collins.  His experiences include numerous assignments as an Agency Administrator on state-responsibility fires, serving as a member of Rocky Mountain Area Type 1 and 2 Incident Management Teams, and as a member of the Jefferson County and Pueblo Dispatch Zone Type 3 Incident Management Teams. Vaughn is proud to be a 3rd generation native of Colorado.  His wife Amy is an elementary school teacher with Denver Public Schools.  Vaughn and Amy have a son and a daughter who are both in college.
Section Chief, Fire & Life Safety, Chris Brunette
A native to Colorado, Chris grew up in the Morrison area. He attended Red Rocks Community College, followed by the University of Colorado – Denver. After obtaining his Bachelor's degree, he entered the Fire Service, where he has spent the last 15+ years serving in various roles and capacities, both as a volunteer and career firefighter. He currently volunteers for Elbert Fire Protection District. Chris joined the State as a Life Safety Inspector for the Department of Public Health and Environment in January 2009. While working through his Master's degree at Colorado State University-Global Campus, his team was transferred to the Colorado Division of Fire Prevention & Control (DFPC) to combine with their existing prevention bureau to form the Fire & Life Safety Section in 2013. The Fire & Life Safety Section is responsible for the fire and life safety oversight of the State's healthcare facilities, public schools, limited gaming facilities, waste tire facilities, as well as any fire suppression system installed in the State. They are also the administrators for the Safe Cigarettes Program and the State's Fireworks program. With DFPC, he filled various roles from Fire Inspections Unit Chief to Fire Plan Review Unit Chief, to now leading as the Section Chief. 
When not at work or volunteering for the local fire department, Chris spends his free time with his wife, Karen, and daughter, Charli, on their small ranch and home southeast of Castle Rock, taking care of their horses and tending to a small hobby vineyard (whites and reds, really not producing yet…we'll see.)