Colorado Sends Resources to Help Other States Combat Wildfires: The Overland Crew 11 Story
Submitted by
cfisher
on 6/27/2017, 5:33PM.
The national structure for combating wildland fires is a cooperative, interagency system involving local, state, and federal agencies.  "When Colorado needs help to fight wildfires in our state, we rely on other states to send resources," said DFPC Director Mike Morgan. "It is our duty to help those who have helped us." 
Overland Crew 11 began their journey on a 2017 Region 3 support order to Arizona. En route, Crew 11 was diverted to the Boundary Fire in Flagstaff, AZ. The crew spent the next 4 days scouting missions and completing indirect handline for Division E before being sent to Phoenix for preposition. 
After two days in preposition, the crew was assigned to the Highline Fire in Payson, AZ and continued efforts to compelte indirect handline and improve lines along the roads using mastication treatments. One crewmember had the opportunity to work with a dozer as a Heavy Equipment Boss Trainee.
The Highline Fire near Payson was a chilling reminder of the deadly Dude Fire of 1990 where 6 people lost their lives. After a shift, the crew had the opportunity to pay their respects to those that lost their lives.
After 5 days on the line, the crew was released and sent to Show Low, AZ for local initial attack support.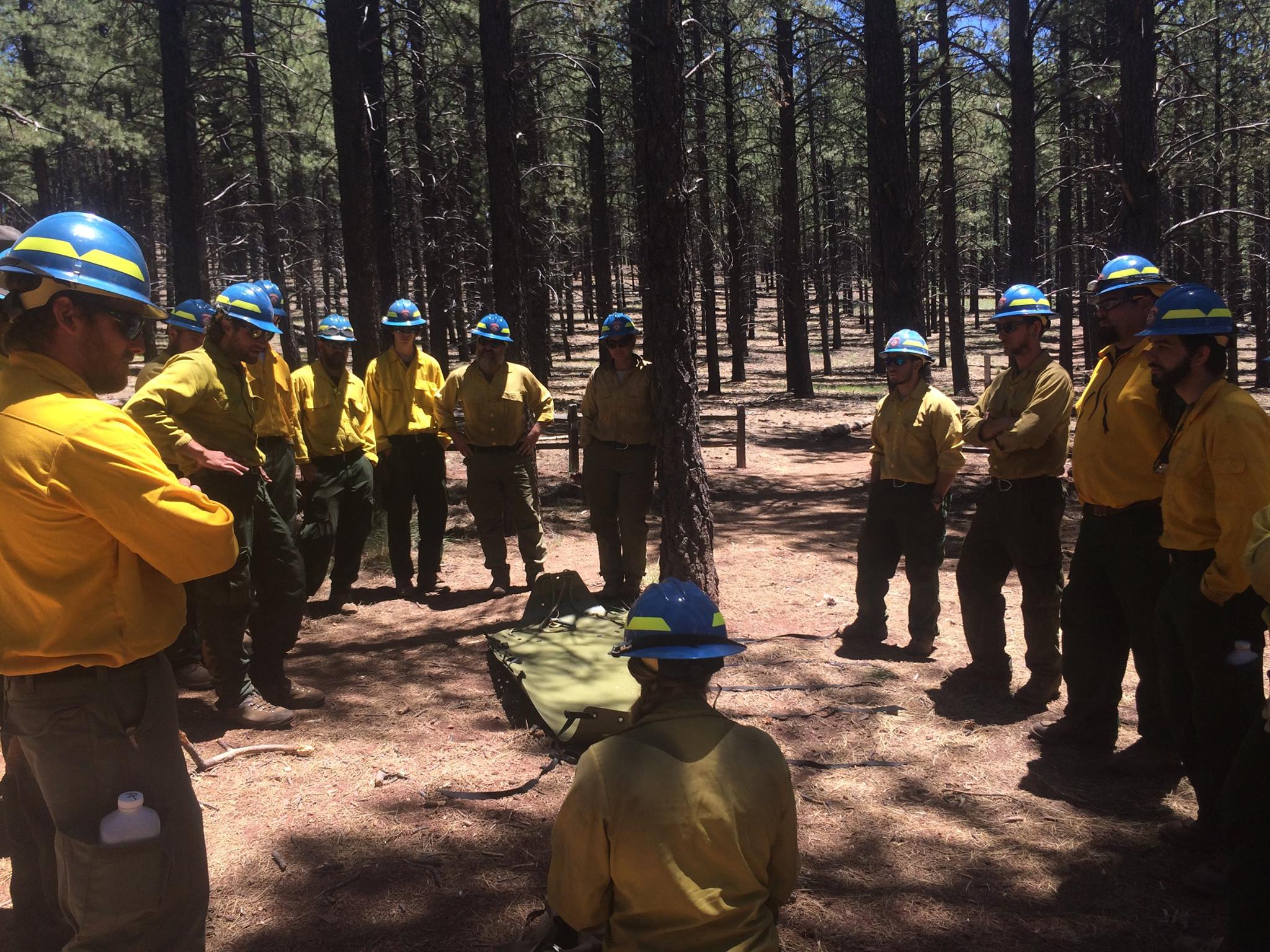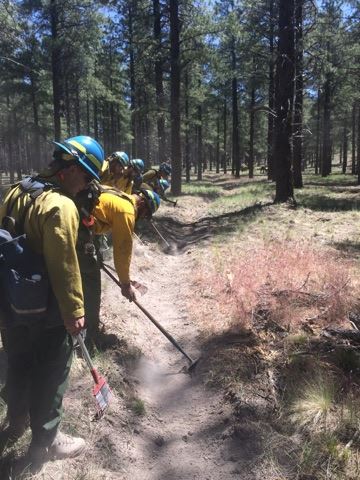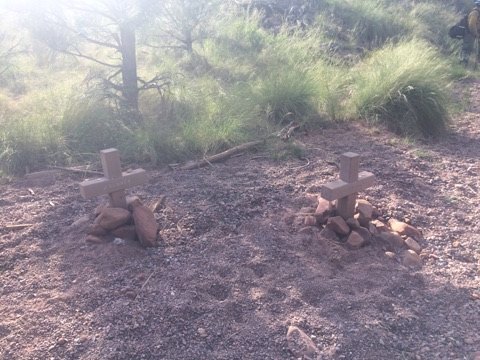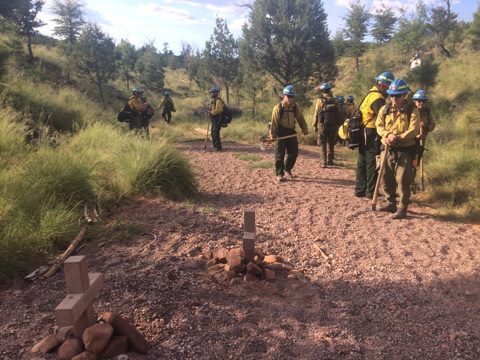 *Thanks to DFPC Fort Collins Asst Engine Boss Dan Lowell for providing information and photos.